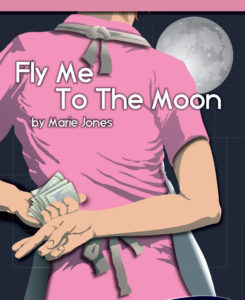 by Marie Jones: Directed by Maja Ardal
Running September 15 to October 5, 2016
Running time: Two hours including a 15 minute intermission
Your sides will be aching and your head spinning from a world-class Northern Irish production
Frances and Loretta are home care workers in Belfast. But when one of their patients Davy dies unexpectedly the two cash strapped ladies are faced with an awful choice, cash in his pension and keep the news of his death a secret for a little while or call the police? Their attempt to beat the system throws them headlong into an excruciating – yet hilarious – wild ride. A 'what would you do' of the funniest order!!
CAST
Francis – Kristina Nicoll
Loretta – Deborah Williams
CREATIVE
Director – Maja Ardal
Stage Manager – Heather Thompson
Set and Costume Design – Karyn McCallum
Lighting Design – Darren Boquist
Show Times:
Mainstage
Tuesday – 8:00 pm
Wednesday – 8:00 pm
Thursday – 8:00 pm
Friday – 8:00 pm
Saturday – 2:00 pm and 8:00 pm
Sunday – 2:00 pm
Presentation Series
Times are based on tours and may vary to include 7:00 pm and 11:00 am for Theatre for Young Audiences
Please See out Ticket Web page for more details.