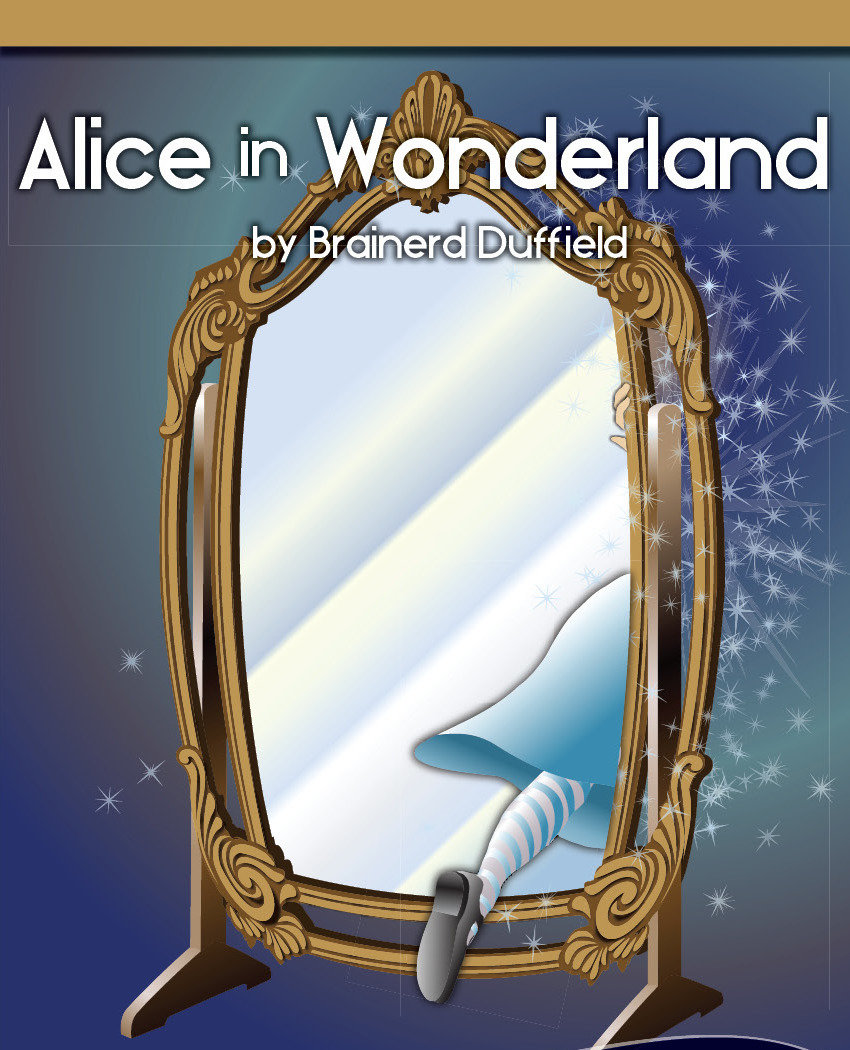 by Brainerd Duffield from Lewis Carroll's story: Directed by Jack Grinhaus
Running November 17 to Dec 7 – EXTENDED DUE TO POPULAR DEMAND TO FRIDAY DEC 9TH!!!

Patron Responses!!
This is a brilliant play. If you can get tickets be sure to see it. – Vivien Lougheed
A very fun play! – Mary MacDonald

Running time: One hour and forty five minutes including intermission
Why, sometimes I've believed as many as six impossible things before breakfast!
When young Alice follows a talking rabbit down the rabbit hole her world turns upside down as she enters the fantastic Wonderland! Meeting the classic characters made legendary by Lewis Carroll's series of books and including the Mad Hatter, The Cheshire Cat, and The Queen of Hearts, this wacky and absurd tale of her journey is one that will be adored by people of all ages!  This live stage adaptation is a visual adventure that is not to be missed!
CAST
Alice: Sharmila Dey
Queen of Hearts: Azeem Nathoo
Rabbit/Tweedledum: Dale Yim
Mad Hatter/Mouse/Turtle/Frog Footman: Benjamin Blais
Caterpillar/King of Hearts/Humpty Dumpty: Roy Lewis
Duchess/White Queen/2 of Spades: Caitlyn Fysh
March Hare/Gryphon/Tweedledee: Elena Anciro
Red Queen/5 of Spades: Zarrah Holvick
Dormouse/Cook/Executioner: Meg Peters/Claire Ramsay
Musician/Dinah: Samuel Sholdice
CREATIVE
Director: Jack Grinhaus
Stage Manager: Heather Thompson
Assistant Stage Manager: Katerina Sokyrko
Set Design: Brian Ball
Lighting Design: Gerald King
Costume Design: Marian Truscott
Sound Design: Samuel Sholdice
Choreography: Judy Russell
Apprentice Stage Manager: Michael Kast
Show Times:
Mainstage
Tuesday – 8:00 pm
Wednesday – 8:00 pm
Thursday – 8:00 pm
Friday – 8:00 pm
Saturday – 2:00 pm and 8:00 pm
Sunday – 2:00 pm
Presentation Series
Times are based on tours and may vary to include 7:00 pm and 11:00 am for Theatre for Young Audiences
Please See out Ticket Web page for more details.