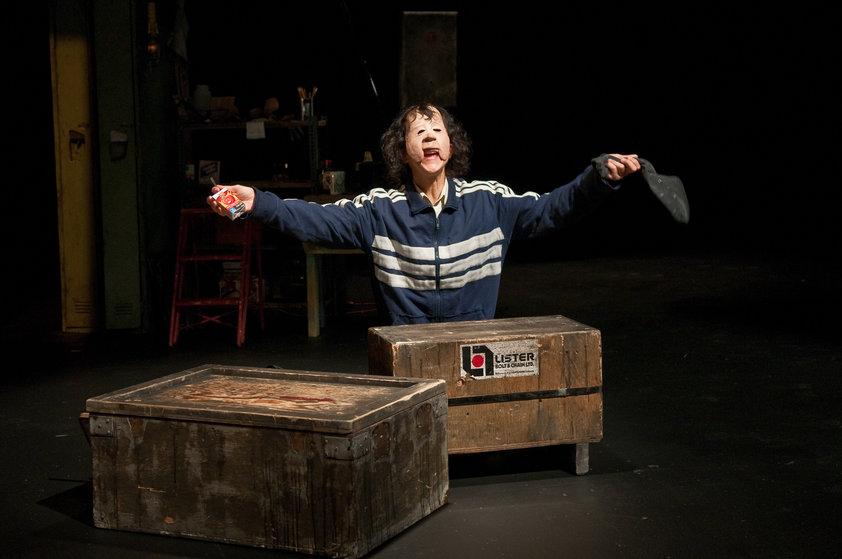 Join the TNW community by purchasing a pass to our upcoming season. New this season – The Flex Pass and The Family Pass.
Choose from three exciting subscription package options!!
 1) 4 PLAY SEASON'S PASS SERIES – 4 Play Season Pass – $104 + GST
Enjoy the Benefits of being a subscriber
SAVE on single ticket prices.
Receive advanced RESERVED SEATING privileges
Book any play any time – beat the box office rush
Book your performance and seat in person, by phone, or online
Choose any performance Tuesday to Sunday, including Sunday afternoon.
New This Season:
Special discount prices at local restaurants.
Discount for Presentation Series Shows.
Advanced Ticket Booking for the Wine Festival and New Scotch and Social.
Discounted Rollover Savings for future Subscribers who re-purchase their subscriptions in 17/18.
Insider's info when we have exclusive offers for you and unique insights into the making of professional theatre in Prince George.
Once the first play has begun we also offer 3 Play Passes for the final three productions and after the second show we also offer 2 Play Passes for the final two mainstage performances!
2) FLEX PASS SERIES –  Four Ticket Flex Pass – $ 112 + GST
Last minute Prince George this one is for you!!! New this season, with our Flex Pass you can choose what you want to see and when you want to see it. You receive four tickets to use as you wish throughout the season! See four shows once or one show four times; bring that special someone and see two shows twice or a group of friends on a night at the theatre!
3) FAMILY PASS – Family Pass – $140 + GST
With Theatre North West's dedication to family and theatre for young audiences, we are delighted to present The Family Pass. The Pass includes Four Tickets to A Christmas Carol and Four Tickets to Where the Wild Things Are. With a savings of over $20 and advanced seat booking privileges – what better way to enjoy some family time than a night at the theatre.
Due to our seating capacity on these special events only 50 Family Passes are available. Book now before this limited special is gone!
Subscriptions can be purchased at our Box Office:
Books & Company
1685 3rd Avenue
Prince George, BC
250-614-0039
OR ONLINE (CLICK BELOW)

Theatre North West Ticket Policies
DOORS OPEN
Doors to the lobby open at 7PM on performance nights and 1PM on matinees.
Doors to the auditorium open at 7:30PM on performance nights and 1:30PM on matinees
GIFT CERTIFICATES AND VOUCHER BOOKINGS
Gift certificates and vouchers must be presented when ordering season passes or tickets.
Gift certificates do not have an expiration date. Any unredeemed gift certificate is still valid, regardless of its age.
Vouchers can only be used for the specified play. Patrons cannot use outdated vouchers or exchange their vouchers for a different play.
GROUP DISCOUNTS
Group discounts, if asked for, are only negotiated through the theatre office.
GUEST POLICY for SEASON PASS HOLDERS
Season pass holders may purchase a maximum of 3 single tickets per pass prior to single tickets going on sale, so that a party is not separated.
SEASON PASS EXCHANGES AND UPGRADES
Books & Company does not have the ability to exchange or upgrade season passes.
If a patron wishes to upgrade their traditional season pass to a more expensive flex or family pass, they may do so by calling the Theatre NorthWest Box Office Manager at : 250-563-6969 ext. 304. The patron must pay the price difference between the passes.
Exchanges to a less expensive type of season pass are not permitted.
6. REFUNDS
Theatre North West has a no-refund policy on all season passess and single tickets.
7. SINGLE TICKETS – NON PASS HOLDERS
Single tickets for all productions go on sale on September 1. Patrons may choose their seat when they buy their single ticket.
8. TICKET EXCHANGES
Patrons may exchange their ticket for a different performance up to 24 hours before the performance time. All ticket exchanges must be done in person at Books and Company. Patrons must present original tickets before they can rebook for a different date. Books and Company imposes a $2.00 charge on each exchanged ticket.
If a patron wishes to exchange their tickets for a performance less than 24 hours before the performance time: Theatre NorthWest's ticket policies require that 24 hours notice be given for all ticket exchanges. If the patron is insistent, have them call Amber at Theatre NorthWest: 250-563-6969 ext. 304. She will work with the patron to resolve the situation.
If a patron wishes to exchange their ticket for a more expensive performance: they must pay the difference in cost before the exchange can be completed.
If a patron wishes to exchange their ticket for a less expensive performance: no refund is given.
If a patron wishes to exchange a ticket that was purchased as part of a group discount: they must pay the remaining cost of a full-priced ticket before the exchange can be complete.
STALE TICKETS: Theatre NorthWest no longer honors stale tickets (tickets for performances that have already occurred).